I have always been heavily into art, mainly photography and acrylic painting and studied Critical studies, Media studies, Art and Photography as a teenager.
I was hoping to go into a media related job, but after a few years in customer services I became a mum. My daughter then became the most important thing in my life, taking up most of my time and putting any possible career on hold.
Several years later I began studying Law and a year later, started a full time job alongside it. Unfortunately as we are rarely able to plan life, it threw me a curve ball and I needed to give up full time work due to persistent ill health and to care for a family member. I continued to study though and completed my law degree in 2012.
How Claire G Jewellery began:
At the beginning of 2013 I began to make jewellery as a hobby. I thoroughly enjoyed making items and in only a couple of months I'd already made over 200 items. I was very pleased to find something that I could do primarily from home to make a small amount of money, so decided I needed to find a way to show/sell what I had made.
My first ever stall was held at Twickenham Library. It was a Christmas themed craft fair and was incredibly enjoyable, although it made me realise just how unprepared I was. I didn't even think to have a table cloth, so used 2 towels I had used for packing and I also completely forgot to take my business cards (oops). This is a picture of my first ever stall: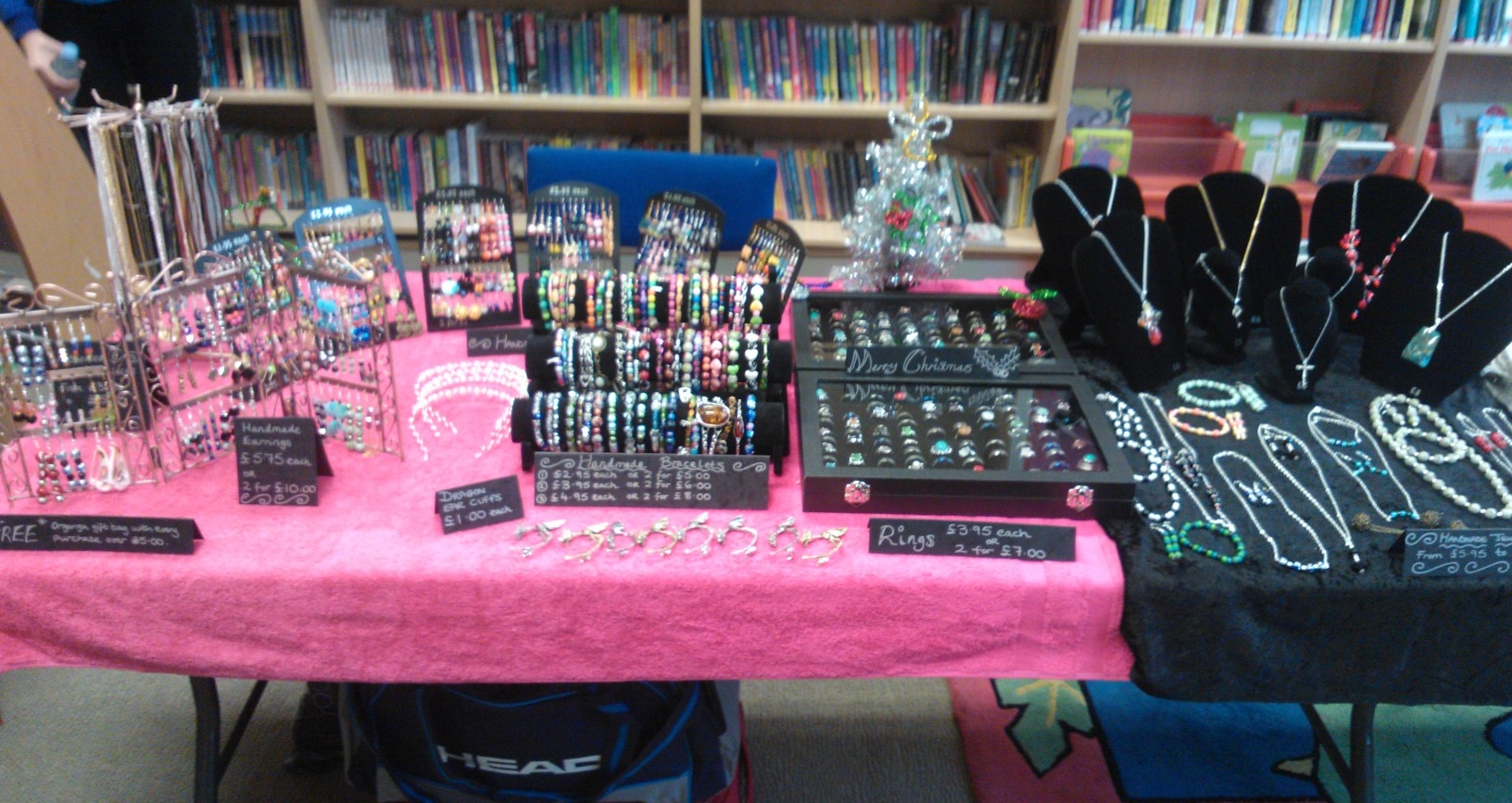 In January and February 2014 I attended another craft fair also in the Middlesex area and had bought a cloth and a few more display items and already my layout was starting to look a bit more professional:

However, I was finding it increasingly difficult to find regular local fairs in my area that were affordable and easy for me to get to. So, in late February I decided to start running one myself and looked around at some local venues. St Mary's Church Hall was a lovely building with high ceiling and no stairs or steps and was perfect for craft events. The first event was held on Saturday 12th April 2014 and they've been taking place about every 4-5 weeks from April-December ever since. I always display my handmade jewellery at Twickenham Craft Fairs and bring several hundred items on each occasion, so there is always a large selection to browse through/choose from.
If you would like to find out more, please feel free to visit www.twickenhamcraftfairs.co.uk
I now attend around 20 - 25 local events a year to display my items and always advertise heavily on social media prior to each event.
My stall changed several times over the following 18 months, including a change of cloth, many different display items and I began to make a larger range of items. By the end of 2015 my stall now looked much more like it does now: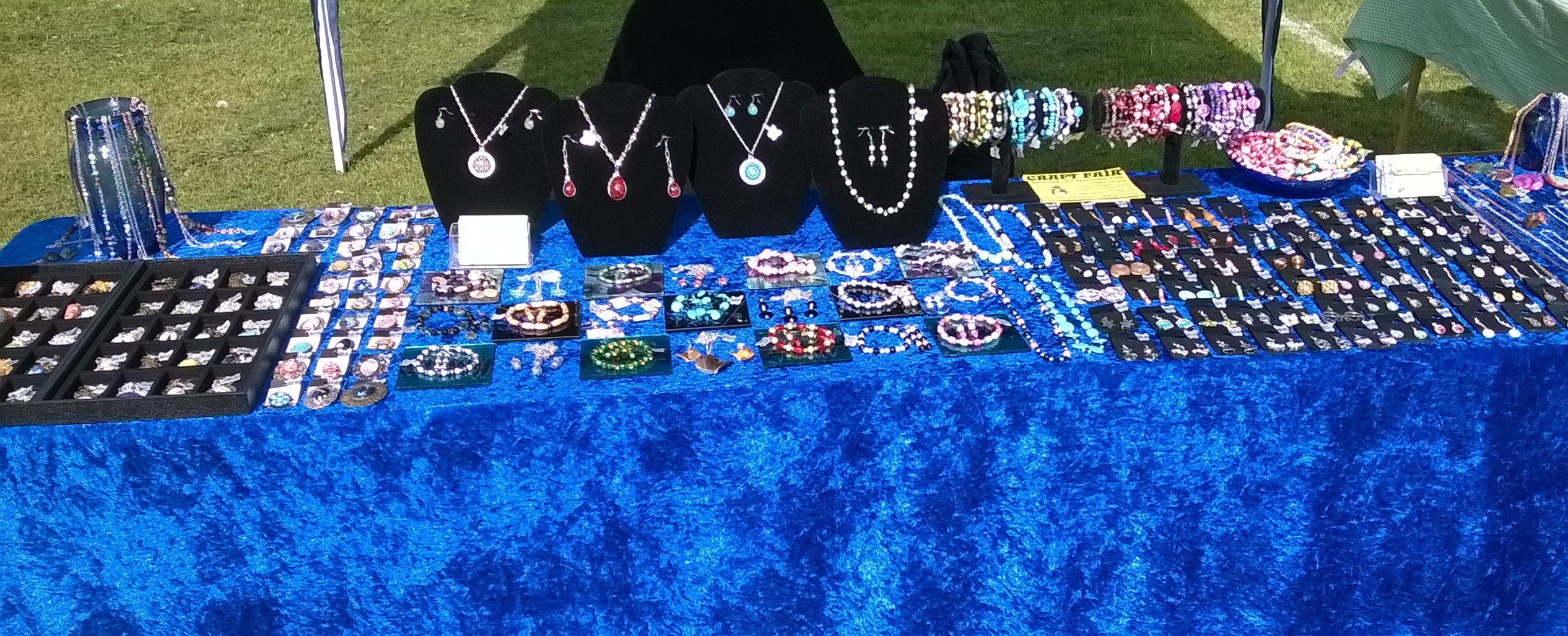 In 2016 I decided that I needed a new, recognisable logo and as I love dragons so much I decided to draw one myself: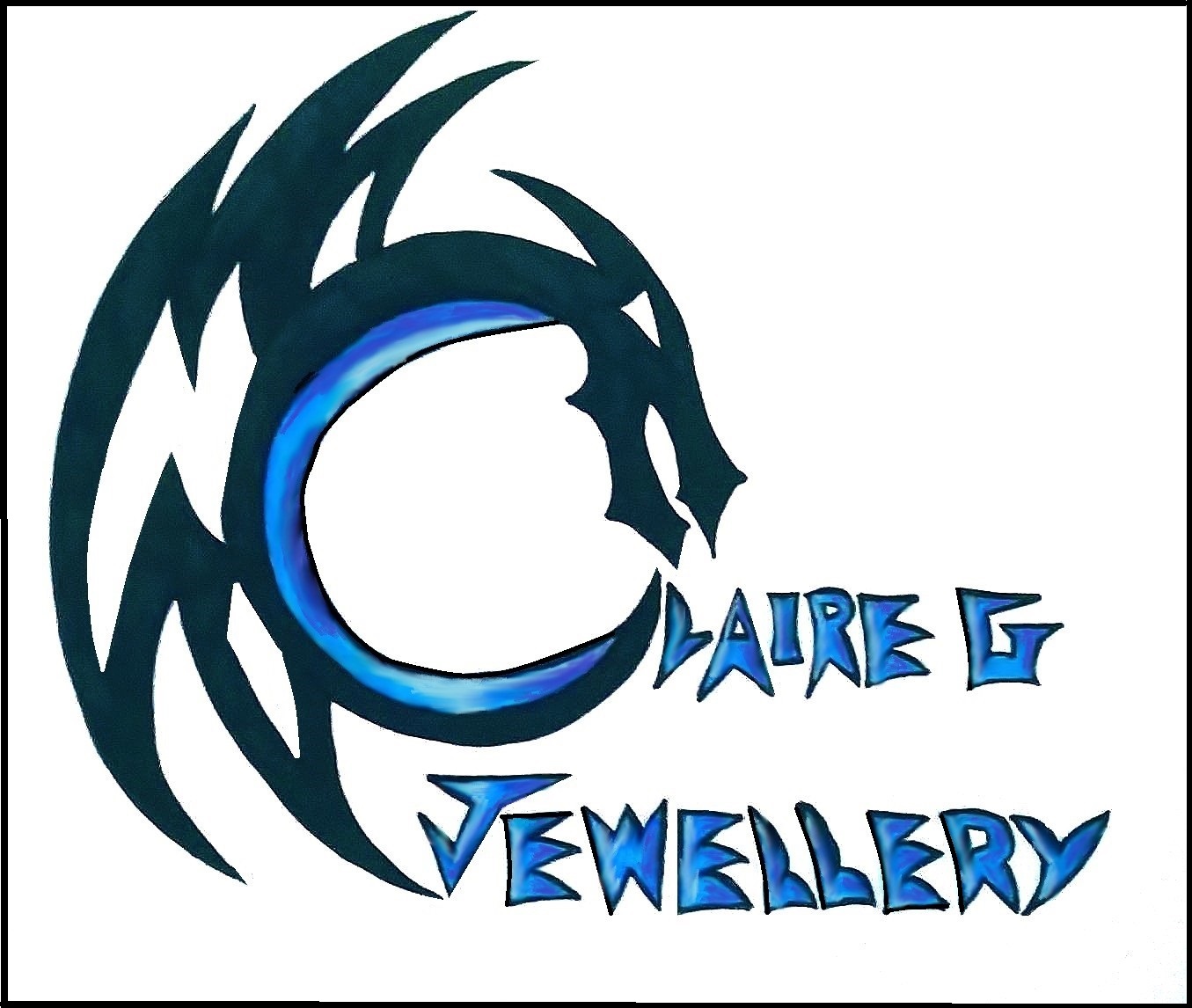 I incorporated a dragon to make up the "C" of Claire G Jewellery and added my favourite colour (blue), I had new banners and business cards made up and by July 2016 this was how my stall looked: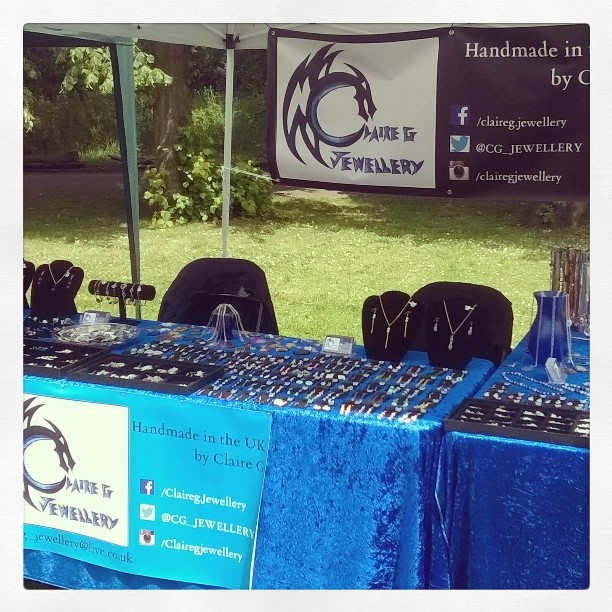 I do take different selections of items to certain locations due to varying table space, whether I am indoors or outdoors and bulkiness/weight of items for travelling to and from the event. As of January 2017 my stall generally tends to look like this: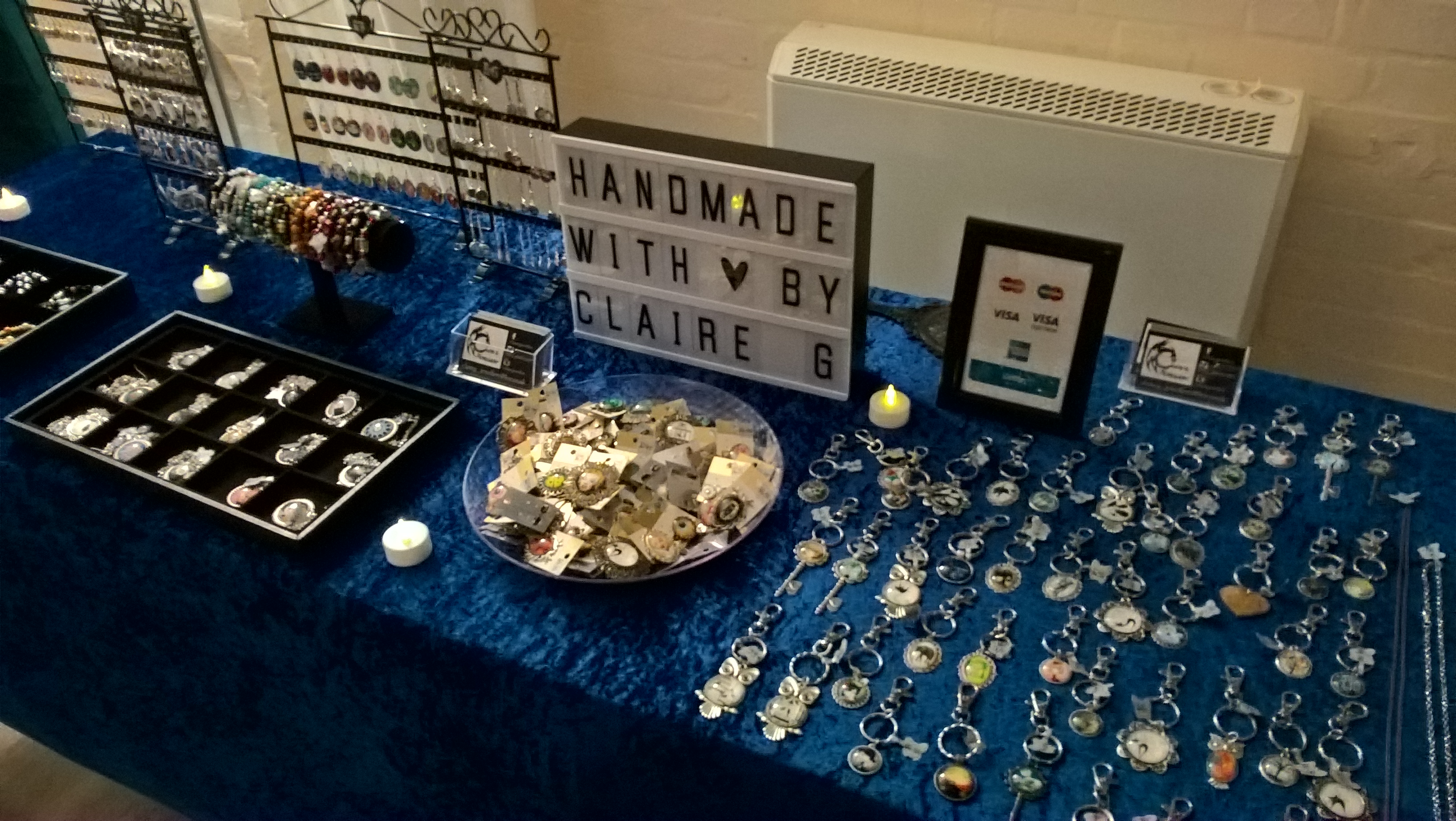 I am always making new items, changing the look of my display, adding display stands and my stall rarely has the same items on it, as I re-pack for every single event. From 2019 my stall tends to look more like this (at a Christmas fair and a summer fair):